KCI USA Limited Lifetime Warranty
---
KCI USA offers a limited lifetime warranty on manufacturing defects on all KCI USA products.
This warranty covers all products manufactured by KCI USA.
This warranty does not cover the following circumstances:
Misuse of the product such as the use of incompatible firearms.
Damage caused by improper maintenance.
Cracked or broken parts from intentional misuse.
Scratches or minor cosmetic issues which do not affect the function.
Modification or alteration of the product.
Improper loading.
Incorrect ammunition usage.
See the chart below to compare products. Every magazine should fit the firearms specified in the product descriptions.
Some firearm manufacturers have fluctuating tolerances which we are unable to accommodate.
If you have issues with a product, please contact us using the below contact to discuss your concerns prior to attempting any disassembly yourself or you will VOID YOUR WARRANTY.
Products that are defective in materials or workmanship will be repaired or replaced at the discretion of KCI USA.
PLEASE NOTE::
Due to various state laws, we may be unable to ship to your state or local municipality.
Products should not be returned prior to receiving a return authorization from KCI USA for any reason.
Items shipped to KCI USA without an RMA number will be refused, shipped back at the owner's expense, and/or disposed of.
Once KCI USA receives the product within 7-10 business days we will process the RMA in accordance with our warranty policy.
There are a vast number of counterfeit products designed to mimic the look of KCI USA products.
Items not manufactured by KCI USA will not be covered.
(SGM Tactical, RWB, MAGPUL, PROMAG, etc are not a KCI USA Product)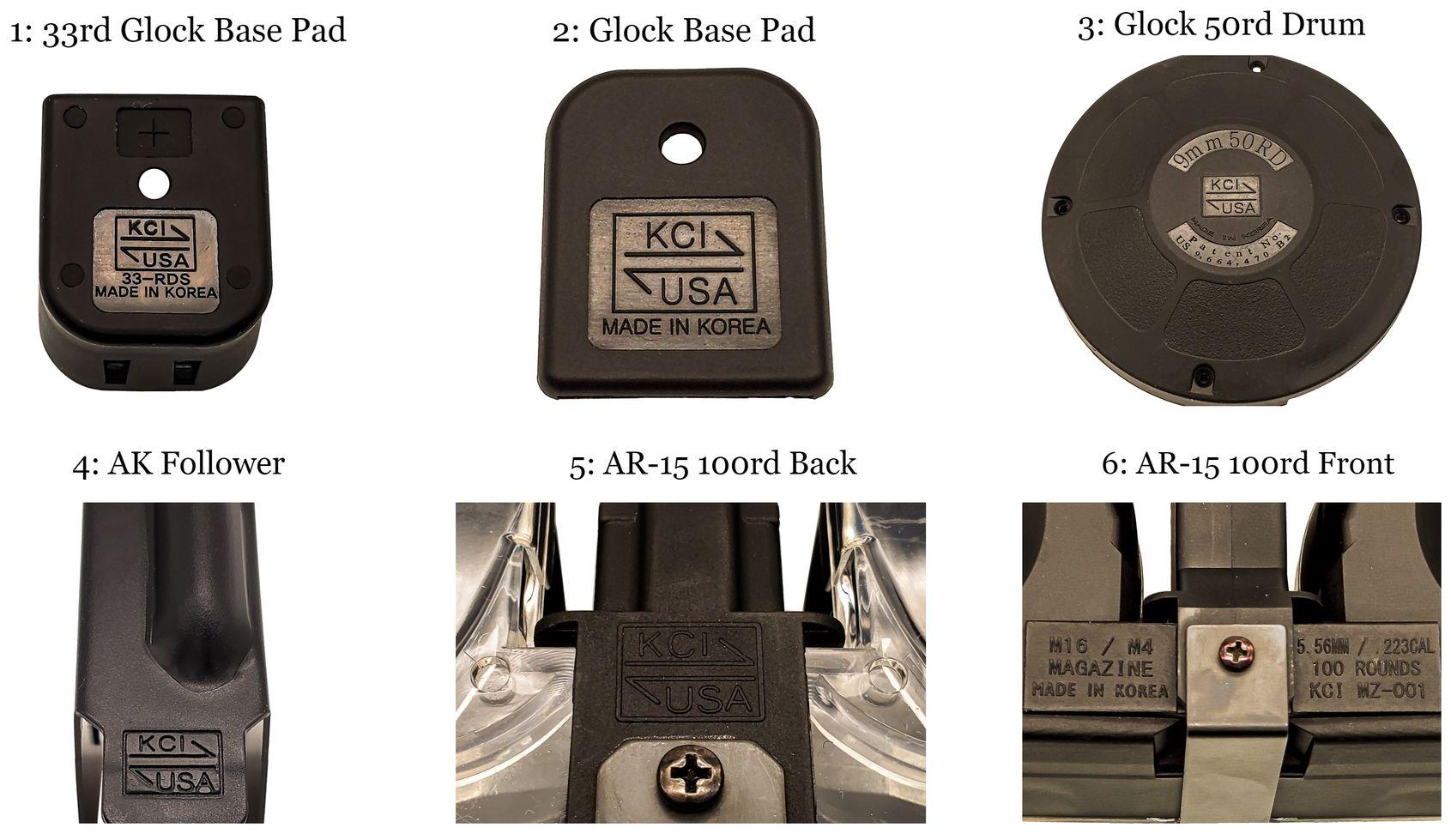 RMA Submission Form